Gravel Weekender
Returning in 2018 / A 4 day mountain cycling adventure
Overview
Join us for a weekend of inspiring adventure riding around Lake Annecy and the beautiful Massif d'Aravis. This four day expedition takes us into the back of beyond as we leave civilisation behind us and spend the weekend riding between remote mountain refuges. Dates for 2018 will be announced in the Autumn.
Difficulty: ★★★
Surface: Gravel / Road
Distance: 220km
Climbing: 7,200m
Date: Returning in 2018
Deposit / Total

€250,00 / €550

Reserve your place today. Your balance is due 60 days before departure.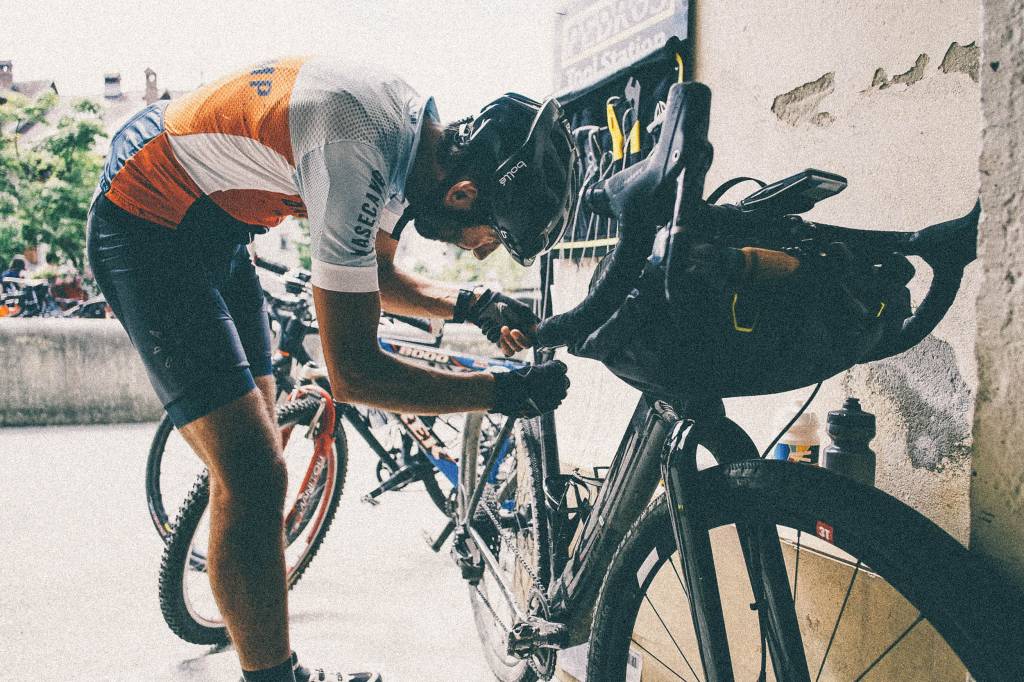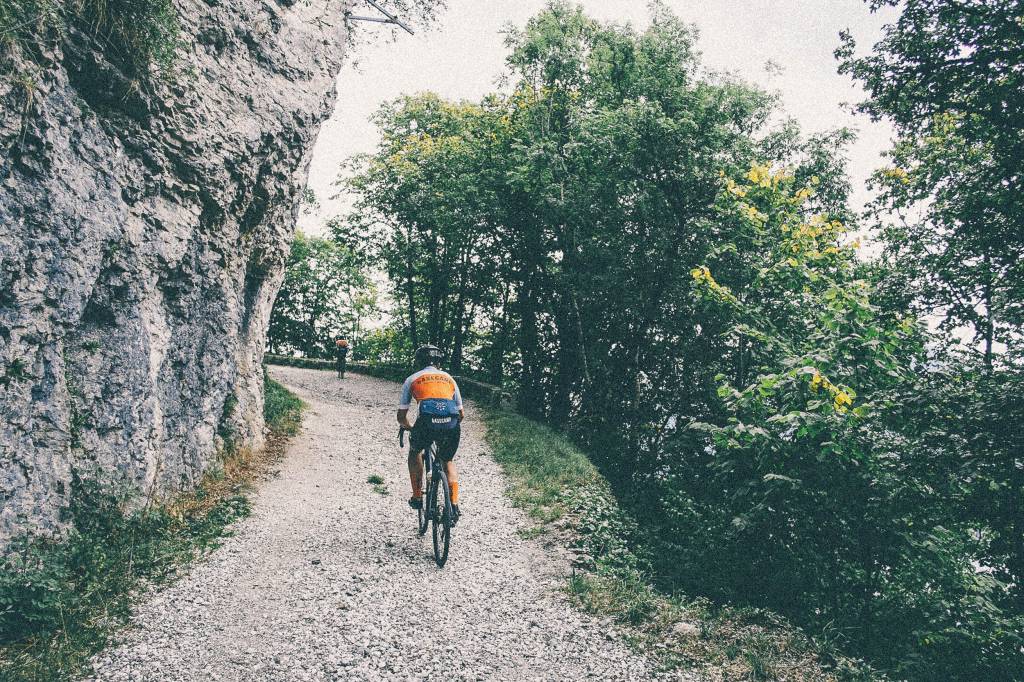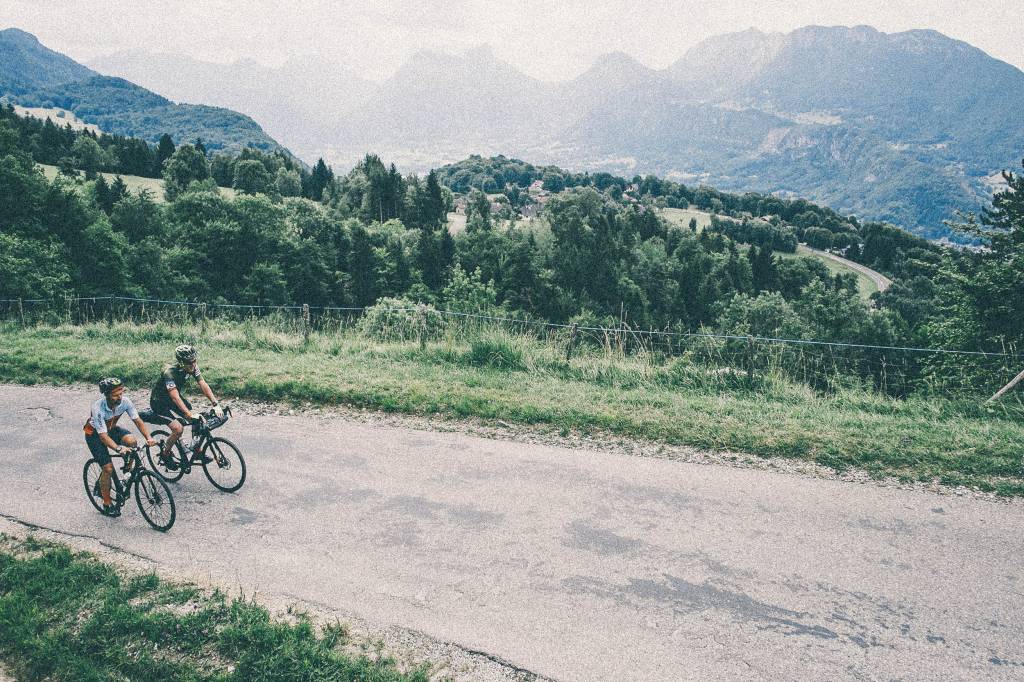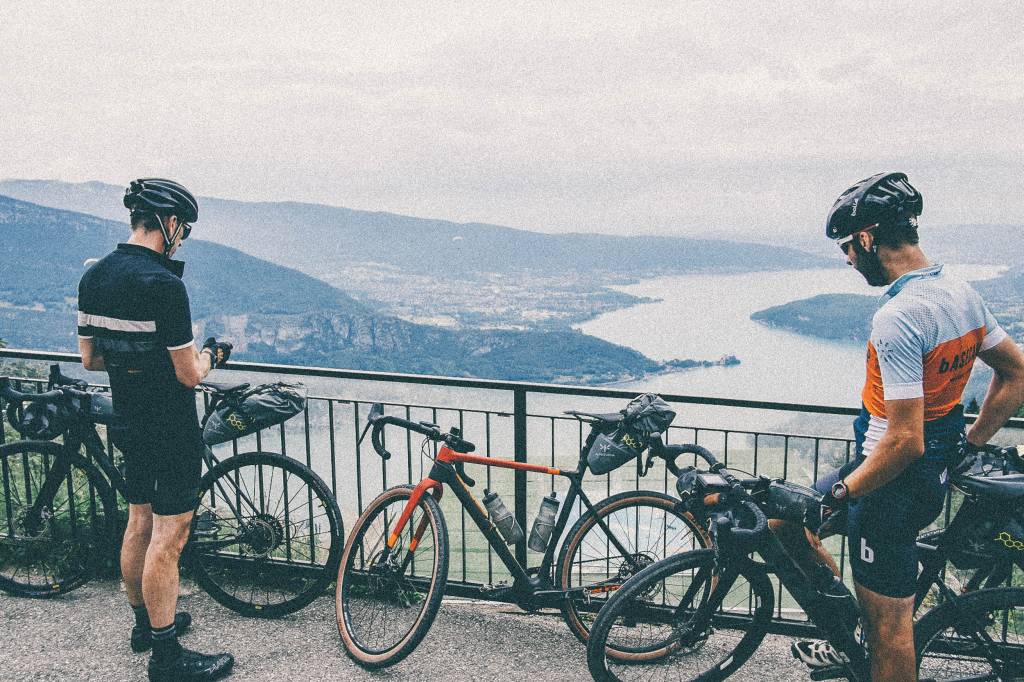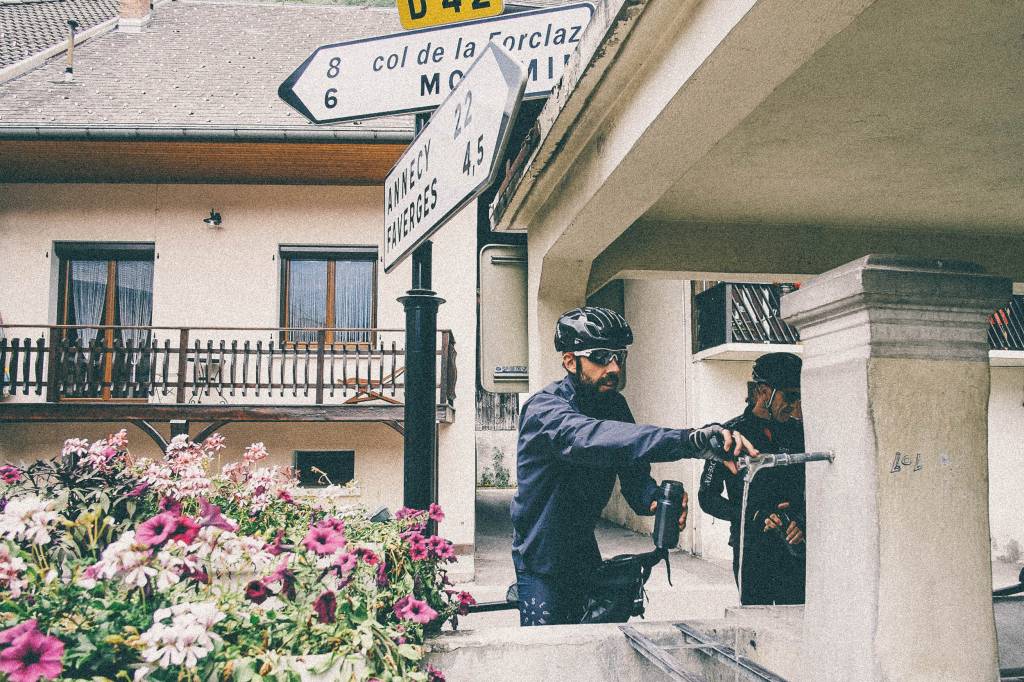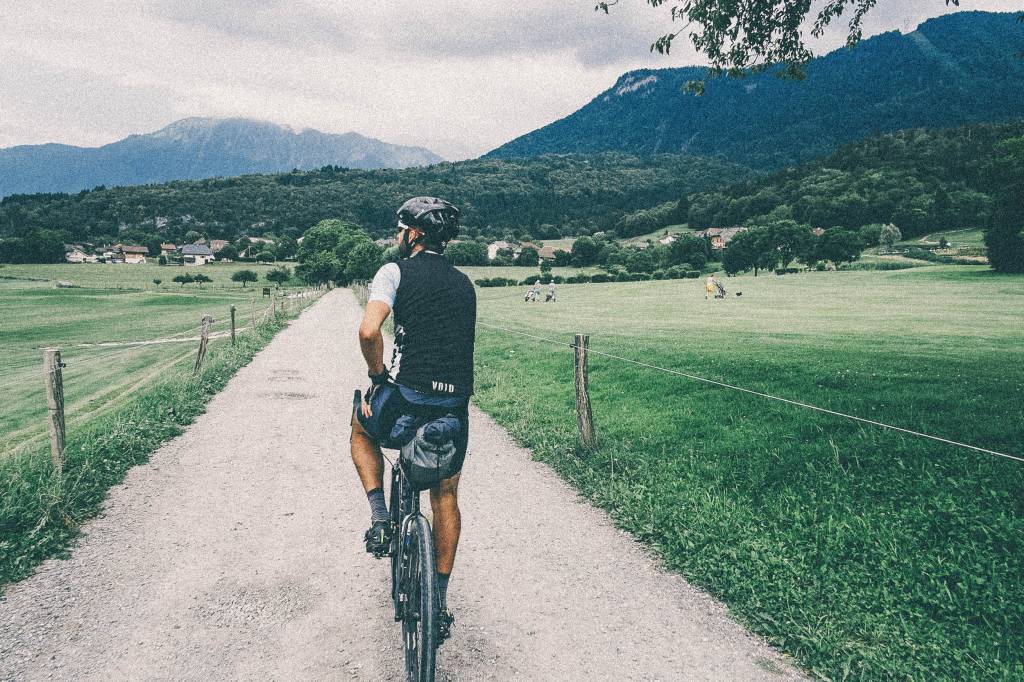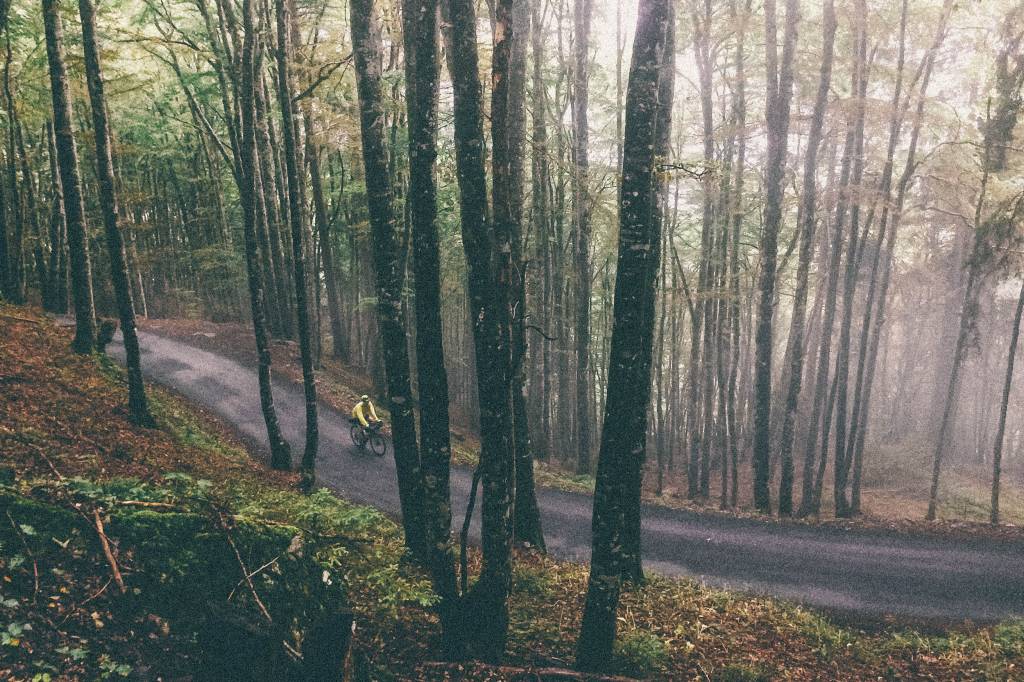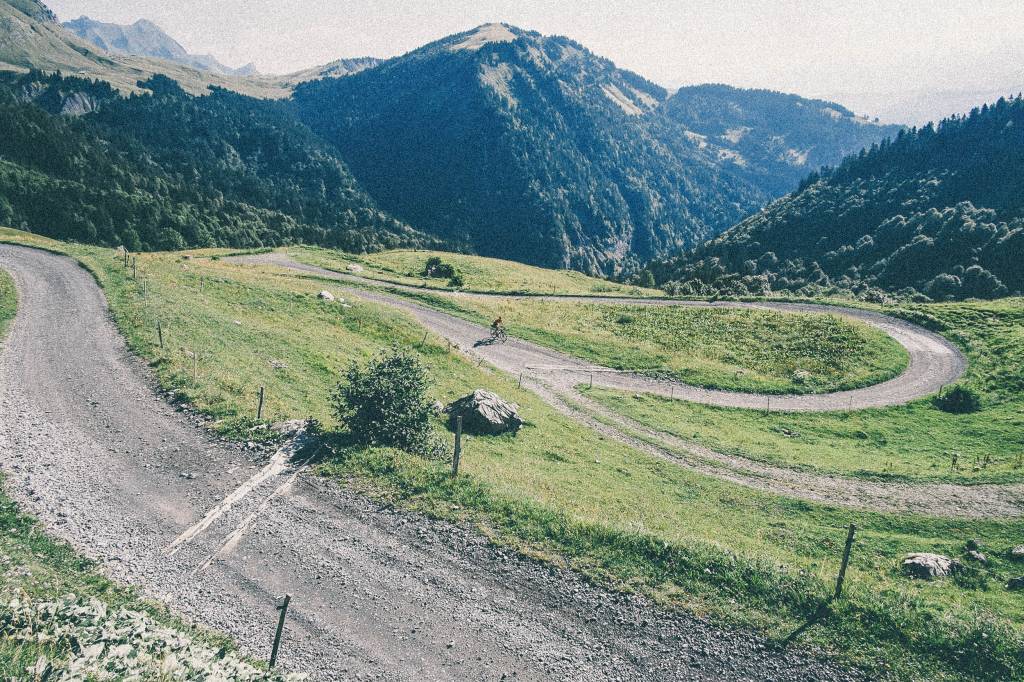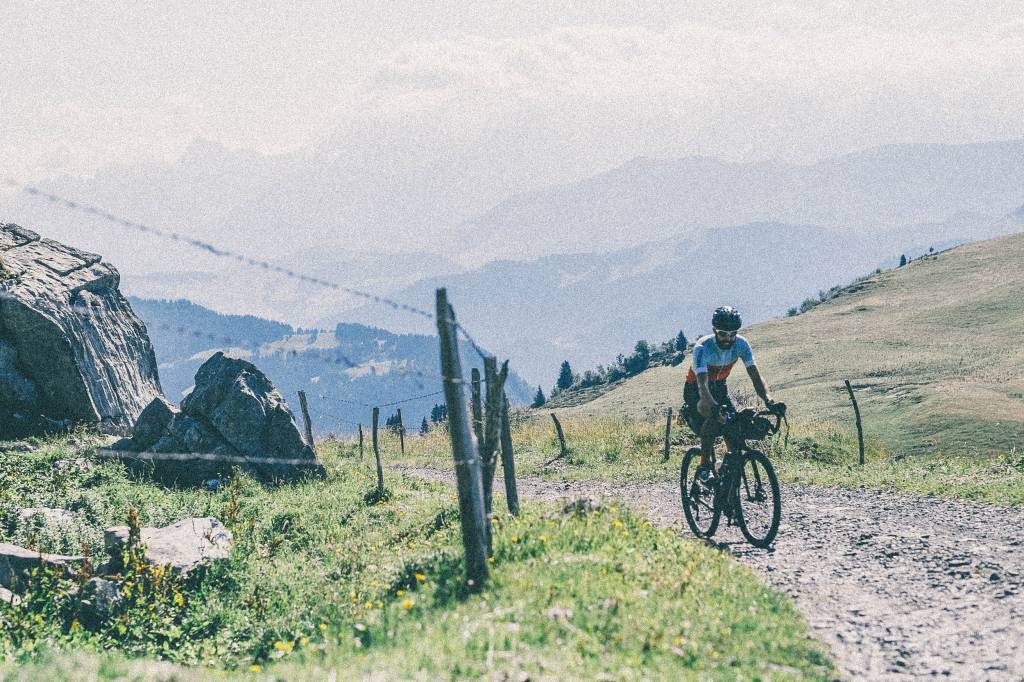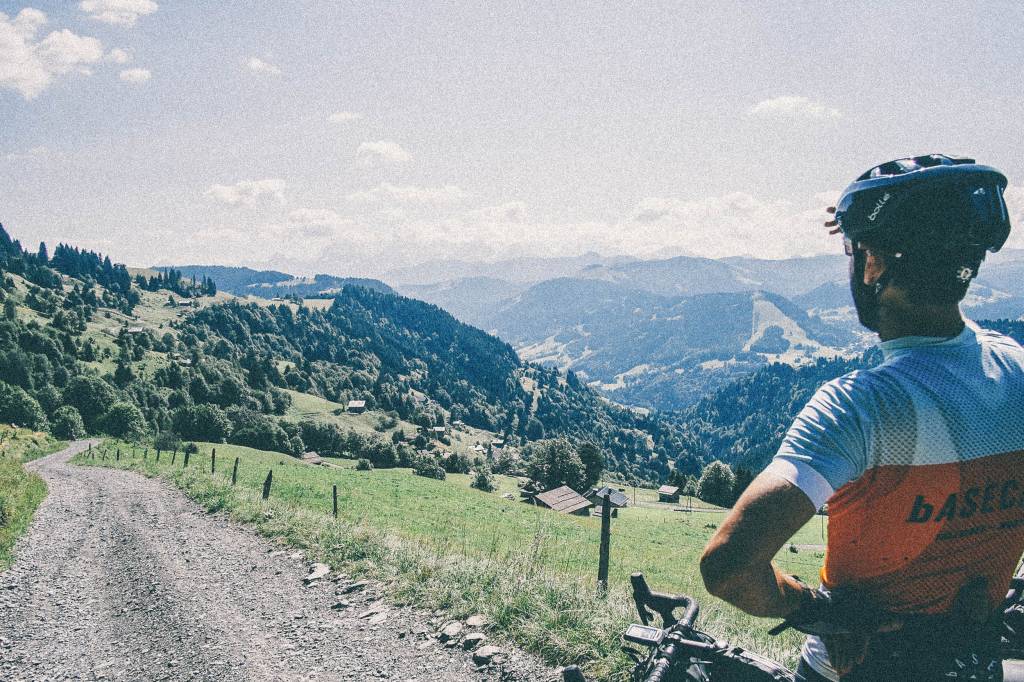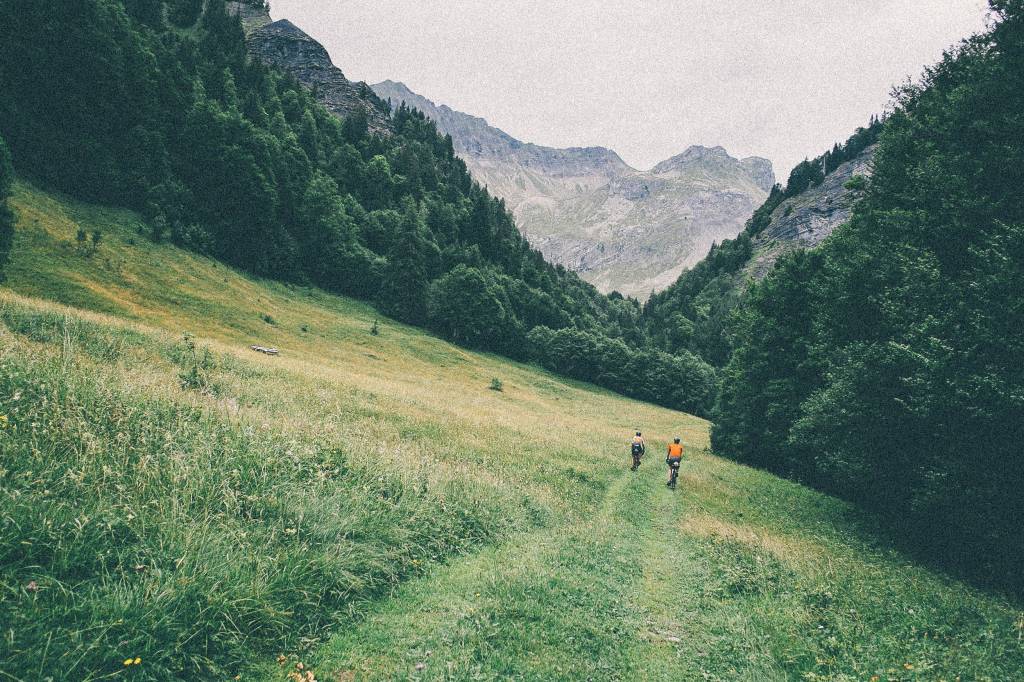 Itinerary
Day 1 - Basecamp Talloires to Col de l'Arpettaz (50km / 2,200m)
The expedition will depart from Basecamp at 13:00 giving the option of arriving the night before or arriving in the morning ready to ride. We tackle some local tracks around the lake before ascending into the mountains via the tranquil Col de l'Arpettaz.
Day 2 - Col de l'Arpettaz to Refuge de la Bombardellaz (60km / 2,000m)
Day two starts with a bang as we tackle part of the 15km Route de la Soif gravel road for breakfast. The remainder of the day is spent exploring the tracks along the flanks of the Chaine des Aravis, passing through La Clusaz and making the final ascent to our overnight stop at over 1600m asl.
Day 3 - Refuge de la Bombardellaz to Plateau des Glieres (60km / 2,100m)
Weary legs are eased with a downhill start on day 3, but we're soon climbing again as we circle Mont Lachat before enjoying the descent of the famous Col de la Colombiere into Le Grand Bornand. The route after lunch sees us climb up onto the Plateau des Glieres via gravel roads, past the National Resistance Memorial to our refuge for the night.

Day 4 - Plateau des Glieres to Basecamp Talloires (50km / 900m)
The end is almost in sight as head out of the mountains to the finish at Basecamp in Talloires. A fast road descent off the Col des Glieres gives way to rolling terrain past Thorens-Glieres but beware there's a sting in the tale! We'll aim to arrive at Basecamp at lunchtime in a time for a celebration drinks and a quick departure for those who need to return home. Those with a more relaxed agenda are welcome to hang out at Basecamp and share war stories.
LEVEL OF SUPPORT:
The group will be lead by guides who will carry essential spares but each participant should aim to be self sufficient through out the day with food and mechanical spares. Overnight luggage will be transported to each refuge and this vehicle will also provide help in last resort where a rider is unable to continue.
BIKE RENTAL:
Basecamp has a fleet of Open and 3T adventure bikes perfectly suited for this ride. Visit our bike rental page for more details.
We're a proud member of ABTOT, this ensures you have full peace of mind when booking your tours with us.
The Association of Bonded Travel Organisers Trust Limited (ABTOT) provides financial protection under The Package Travel and Linked Travel Arrangements Regulations 2018 for Base Camp Trading Ltd trading as Basecamp, and in the event of their insolvency, protection is provided for the following:
non-flight packages and
flight inclusive packages that commence outside of the EU, which are sold to customers outside of the EU.
ABTOT cover provides for a refund in the event you have not yet travelled or repatriation if you are abroad. Please note that bookings made outside the EU are only protected by ABTOT when purchased directly with Basecamp.
In the unlikely event that you require assistance whilst abroad due to our financial failure, please call our 24/7 helpline on 01702 811397 and advise you are a customer of an ABTOT protected travel company.
You can access the The Package Travel and Linked Travel Arrangements Regulations 2018 here: https://www.legislation.gov.uk/ukdsi/2018/9780111168479/contents